OpenHeritage – first meeting of the consortium
First meeting of the OpenHeritge consortium took place between 24-26 June 2018 in Budapest. It was hosted by the Metropolitan Research Institute (leader of the project) and Central European University (partner of the project), which despite the political storm is still operating in Hungarian capital city. It was a great opportunity to meet over 40 representatives of partners from 11 countries including Universiteit Gent, Humboldt Universität zu Berlin, Universita degli Studi Roma Tre – DARC, Luiss Libera Universita Internazionale Degli Studi Sociali Guido Carli, University and Tyne & Wear Building Preservation Trust, Eurodite from the Netherlands, Stiftung Trias from Berlin, Eutropian from Vienna, Camara Municipal de Lisboa, Platoniq Sistema Cultural from Barcelona, Center for Urban History of East Central Europe from Lviv and ICLEI – Local Governments for Sustainability European Secretariat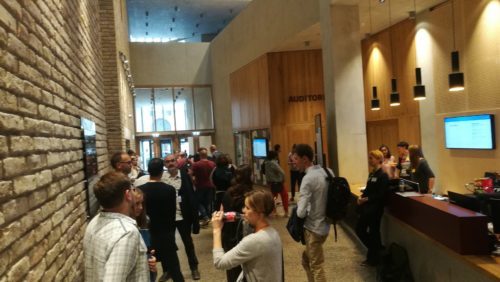 First meeting at the Central European University
During 3 very busy days we had an opportunity to discuss issues, visit sites and plan work for next 4 years. There were numerous presentations of research and implementation methods, locations of labs, as well as organizational and legal restrictions concerning heritage. Workshops were focused on the meaning, role and interpretation of heritage. All these meetings resulted in development of the action plan for next months including research on architectural and spatial heritage protection and promotion tools. It is also important to mention that there was also a meeting open for the public, which was focused on re-use of the forgotten heritage.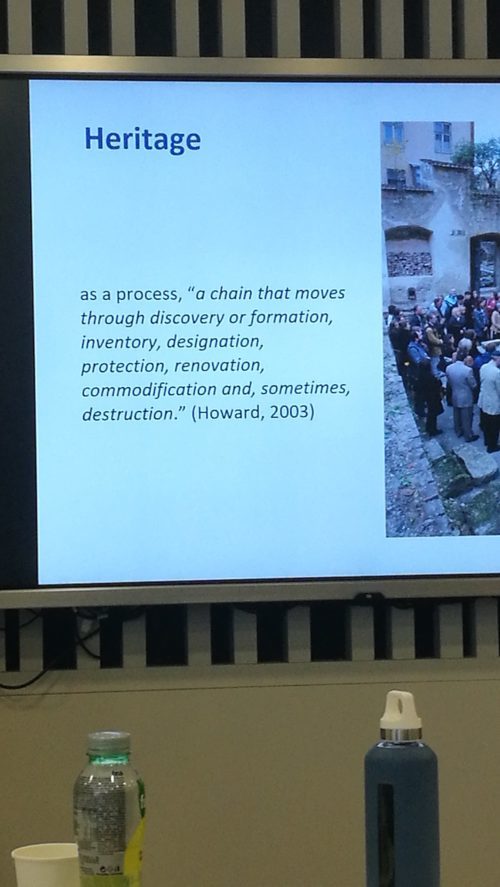 Slide from one of the presentations from Budapest meeting
We had an opportunity to visit two sites. One of them was Pomaz, where one of the heritage labs will be created. Pomaz is located in the metropolitan areas of Budapest and has rich, although not widely recognized history reaching to medieval times including farm area being not only a place of agricultural production but also glass manufacture and religious worship.